How to handle bad reviews?
If you have been doing freelance for a while or running your own business, your online reputation is a crucial factor for clients and customers to decide whether they want to engage with you or buy your products.
In fact, 85% of customers seek out reviews before trying out a new business or product.
Bad reviews left online can be a nightmare especially if someone is bad mouthing you on Yelp and popular forums. Negative reviews can be a frightening thing to encounter because they can harm your business and divert potential clients.
How to build a good reputation online? What should you do if a client threatens you with a bad review?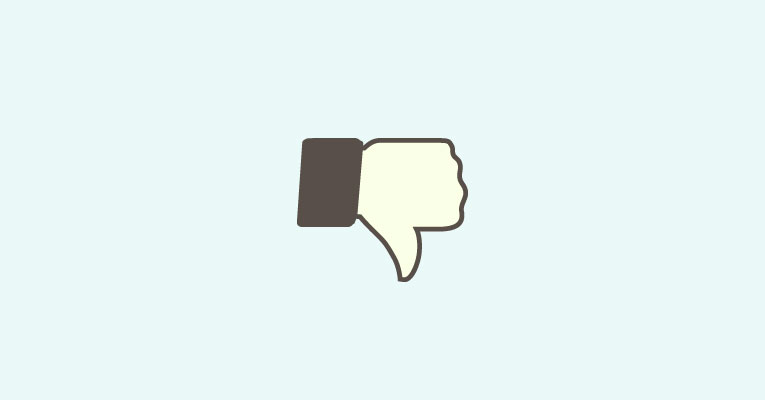 Ask for your loyal clients' help
You have worked with them for a while. They know you. They know the quality of your work and services. They will be happy to give you a thumb up and write a sweet feedback about you or your business. Freelancers who have portfolio on Elance or Freelancer for instance can ask their employers to post a good review for them. It's permanent and will be always there and helps you stand out in a crowded community of freelancers.
This might be a classic thing to do but you can also post your clients good reviews on your website.
Join the conversation
Don't be afraid to join the conversation on social networks. Always check posts on your Facebook page and your Twitter account. Like, say thanks and retweet good reviews. Regarding the bad ones, do not reply with a generic response. Study each case separately and propose to the customer a way to fix the problem. Handled correctly, a negative comment is a great opportunity to draw attention to your business many positive qualities and highlight your strengths.
Handle bad reviews
It's natural to feel angry or hurt when someone posts bad criticism about your business. When a client has a complaint, claiming that he's wrong is definitely a huge mistake. Even though you are certain that the problem is on his end, you should acknowledge the issue and politely tell your side of the story and suggest how to remedy the problem.
Don't let your anger drive you to disrespectfully reply to bad reviews. That will make you or your business look bad. Just ignore the review and do NOT reply if you think you can't handle it calmly.
Do Nothing!
Whereas a few bad reviews are obviously the work of people who just like to say horrible things, usually, the best thing to do is to ignore them. It sends a strong message that you or your business know what you are doing and doing it the right way.
Be unexpected
Despite you will probably never work with clients who left a bad review for you, it would be a nice gesture to send them a card in the holidays or to say happy New Year. That should cool down the hot air.
Finally…
If you had an unsuccessful experience this doesn't mean you are a bad person. It's time for a fresh start. Even to this day I make mistakes. I get better and better and I learn from every experience.
---
   One Comment
---